Akai MPK Mini Play Standalone Keyboard and MIDI Controller
Description
Features of the Akai MPK Mini Play:
The ultra-portable MPK Mini Play is based on the world's most popular midi controller—Akai Professional's MPK Mini—but now it comes packed with 128 sounds and its own built-in speaker. With 8 backlit MPC drum pads and a 4-way joystick for simple control, players have all they need to play their music anytime, anywhere. Four knobs (two banks capable of controlling eight different parameters) can be used to tweak sounds and edit multiple parameters in real-time, giving musicians even more performance possibilities. Powered by 3 "AA" batteries, the MPK Mini Play is built for hours of wireless fun.
Amazing Connections
Not just a mini keyboard, the MPK Mini Play can also connect to a computer via USB port for the same plug-and-play MIDI functionality as the classic MPK Mini controllers. If not disturbing others is a priority, players can use the mini-audio output jack to connect headphones to the MPK Mini Play. When you want a bigger sound, simply connect to external speakers using the same output jack. All-in-one, easy-to-use fun with "pro" features—that's the MPK Mini Play!
"We are extremely excited to introduce the MPK Mini Play," said Dan Gill, Product Manager for Akai Professional. "The MPK Mini was a huge hit with musicians and now having all those sounds on-board with a built-in speaker, along with its go-anywhere portability, Play opens up new musical possibilities that people are going to love."
NEW: Welcome to The World of VIP Music Software | Effortless Integration, Enhanced Workflow
Experience expanded control of your VST instrument and effect collection with MPK Mini Play and Akai Pro VIP3.0 (Free Download Included a $99.99 value). VIP3.0 provides you with unparalleled access to your virtual instrument and effect collection, seamlessly integrating the hardware / software experience and grants the unrestricted freedom to create in a user-friendly, intuitive format. The combination of VIP and MPK Mini Play maximizes workflow and ensures a playing experience that feels natural and enhances creativity – the natural, tactile feel of hardware fused with the unrivalled processing capability of virtual Instruments. Quickly find sounds based on instrument type, timbre, style or articulation from your entire VST library; sculpt immersive, expressive sounds and textures layering up to 8 separate instruments and patches per VIP instance; load up to 4 different VST effects per instrument channel to sculpt the perfect sound; put power into your performance with Pad Chord Progressions and user-friendly Key Control processors; and much more. From live performance to studio production, VIP's user-friendly functionality coupled with a diverse feature set guarantees simple, seamless integration into your existing setup and provides the ultimate platform for unrestricted creative expression.
MPC 2.0 UPGRADE READY (Optional)
We are pleased to announce that the critically acclaimed MPC Software 2.0 upgrade is now available to purchase for your MPK, greatly enhancing the capability and functionality from the included MPC Essentials.
To see your upgrade path, click here.
MPC Software 2.0 is a cutting-edge production suite combining 128-track sequencing capability, real-time time stretching, clip-launch functionality, advanced MIDI editing capability, VST compatibility in controller mode, operation as a standalone application on Mac & PC, advanced sampling & audio editing/recording functionality, seamless DAW integration, a redesigned GUI, Ableton Link Compatibility and much more. Whether you're seeking freedom from computer based music production, or searching for the perfect controller for DAW-centric creative exploration, MPC Software 2.0 grants the ultimate in adaptive creative versatility.
Additional Software Included
Pro Tools | First, the industry standard for recording software, is now included with Akai MPK Mini Play. This amazing audio recording software helps inspire any artist, traveling musician, or singer-songwriter to create, record and share all of their ideas across the world at any time.
Pro Tools | First features unlimited busses, elastic time and elastic pitch, offline bounce, and 1 GB of free cloud storage space for collaboration or accessing your projects from any computer anywhere that is connected to the internet.
This truly amazing software recording package is primed to get your ideas out of your imagination and amplified out into the world.
FEATURES:
Standalone mini keyboard with built-in speaker and USB MIDI controller
Built-in sound module with over 128 instrument sounds + 10 drum kits
25 synth-action mini keys
OLED display for easy sound browsing
8 red backlit drum pads (2 banks, 16 total)
4 knobs edit sounds or send midi (2 banks, 8 total)
4-way joystick for pitch and modulation control
Built-in arpeggiator
1/8" headphone jack
Battery powered using (3) AA batteries
The Akai MPK Mini Play is a powerful and versatile standalone keyboard and MIDI controller. At just over 12 inches wide, it's compact enough to take with you anywhere, but still offers plenty of functionality for performing and recording.
One of the standout features of the MPK Mini Play is its built-in speakers. This allows you to play and hear your music without the need for additional gear, making it a great option for impromptu jam sessions or gigs where you need to travel light.
The MPK Mini Play also comes equipped with 128 instrument sounds and 10 drum kits, giving you tons of options for creating and performing music. These sounds range from classic piano and organ tones to more modern synth sounds and drum samples.
In addition to its standalone capabilities, the MPK Mini Play also functions as a MIDI controller. It features 25 velocity-sensitive keys and 8 assignable knobs, making it easy to control your favorite DAW or virtual instrument plugin.
Other features of the MPK Mini Play include a built-in arpeggiator, a sustain button, and octave up/down buttons. There's also a joystick-style controller that can be used for pitch bend, modulation, and more.
Overall, the Akai MPK Mini Play is a fantastic option for musicians looking for a portable keyboard and MIDI controller that doesn't sacrifice functionality. It's a great choice for home studios, mobile producers, and live performers alike.
Payment & Security
Your payment information is processed securely. We do not store credit card details nor have access to your credit card information.
Customer Reviews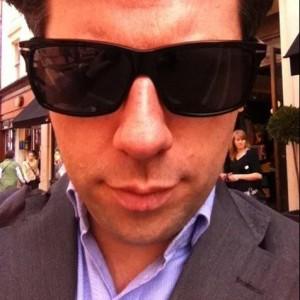 KM
07/12/2021
Karl M.

Ireland
I recommend this product
Great local service.
Delighted to have been able to buy this locally. And nice people too.
08/12/2021
DJbox.ie DJ Shop
Hi Karl and thanks for taking the time to leave a review and comment, it's much appreciated. Enjoy!