Pioneer DJ XDJ-XZ All in one controller for Rekordbox and Serato Li
Description
Pioneer XDJ-XZ All in one controller for Rekordbox and Serato
Introducing the Pioneer DJ XDJ-XZ
All-in-one, professional-grade DJ system with Pro DJ Link
The XDJ-XZ sets a precedent in the DJ controller world, offering everything you could possibly need, in one sleek and portable system. Providing a familiar layout, the XDJ-XZ inherits controls and features from the NXS2, providing a club-ready feel for any user. It comes jam-packed with useful controls and features that inspire creativity. A three-band EQ is available on each of the four channels, allowing you to create seamless transitions between songs. It also includes a rekordbox DJ licence to get you started straight out of the box.
Whether you're mixing or scratching, the XDJ-XZ performs with the utmost accuracy, tracking your movements with exceptional precision. One feature that makes this controller stand out from the crowd is the Pro DJ link compatibility. The XDJ-XZ is the first all-in-one DJ system to provide support for Pro DJ Link. This allows you to connect a wide range of external equipment to your controller, for more comprehensive setups. You can connect equipment such as CDJs to the third and fourth channels and sync audio to your mix.
Full-sized jog wheels with built-in colour display
At the heart of the XDJ-XZ are full-sized jog wheels with a built-in colour display. These large jog wheels are perfect for mixing and scratching, performing with a feel just like the CDJ-2000NXS2. You can track song information, BPM and other important data on the colour screen in the centre of the jog wheel.
NXS2 premium-grade effects and velocity-sensitive pads
Add a touch of flare to your performances. The XDJ-XZ incorporates professional effects from the NXS2, spanning everything from reverbs and delays to distortion. Texturise your sound with a choice of 14 Beat FX and 6 Sound Colour FX (also taken from the DJM-900NXS2).
Also included are 16 multicoloured performance pads. These velocity-sensitive pads are perfect for finger-drumming, adding sound FX and creating cue points. The mic inputs also provide crystal-clear audio with a dedicated 3-band EQ and a Feedback Reducer feature for optimising the sound with an MC or vocalist.
Support for a wide variety of media
Cater to your own style. Whether you use USB drives or are computer-based, the XDJ-XZ is perfect for any user. The included copy of rekordbox allows you to import and play songs in multiple ways. Plug in a USB drive and load your rekordbox-analysed tracks or use your computer to play tracks from rekordbox dj software.
You can even use external audio sources to play songs. Connect turntables, samplers and even smartphones to channel 3 and 4 for flexible media support. You can even perform using Serato DJ pro (following a firmware update in early 2020).
What's Included
XDJ-RZ DJ controller
Power cord
USB cable
Operating instructions (quick start guide)
Software licence notice
rekordbox dj license key card
Features
Advanced features and user experience from NXS2 setup for pro performances
Support for various media and different performance styles
High-quality sound and multiple EQs
Pro DJ link seamlessly syncs external equipment for expanded creative options
Touch screen and color on jog display
Three USB inputs (two top-loading for USB devices and one laptop connection) for smooth back-to-back performances and DJ handovers
16 multicolored Performance Pads (8 per deck)
Mic input circuit produces clear audio, even with high input level
Robust, high-quality design
Single unit with grab handles for easy carrying and setup
Specifications
Software: rekordbox DJ, Serato DJ Pro (coming in early 2020)
Frequency Response: 20 Hz to 20 kHz (USB, LINE, AUX, MIC)
S/N Ratio:

114 dB (USB)
103 dB (LINE)
90 dB (PHONO)
96 dB (AUX-LINE), 90 dB (AUX-PORTABLE)
81 dB (MIC)

Total Harmonic Distortion:

0.003 percent (USB)
0.005 percent (LINE)
0.017 percent (PHONO)

Input Terminals:

LINE x 2 (RCA)
PHONO x 2 (RCA)
AUX x 1 (RCA)
MIC x 2 (XLR & 1/4-inch TRS jack)

Output Terminals:

MASTER x 2 (XLR x 1, RCA x 1)
BOOTH x 1 (1/4-inch TRS jack)
PHONES x 2 (1/4-inch stereo phone jack x 1, 3.5-mm stereo mini jack x 1)
SEND x 1 (1/4-inch TS jack)

USB Terminals:

Others: LINK x 3 (LAN 100Base-TX)

Dimensions (WxDxH): 878.0 x 466.1 x 118.4 mm / 34.6 x 18.4 x 4.7 in.
Weight: 13kg
Payment & Security
Your payment information is processed securely. We do not store credit card details nor have access to your credit card information.
Customer Reviews
30/09/2023
Lindsey F.

Ireland
I recommend this product
Highly recommended
Great Controller! Sourced very quickly by the dj box as it was out of stock at the time!But that was no problem for crew there. I I highly recommend Mark and the staff,they always go above and beyond to help out with advice and support.I will be back for more goodies soon.Thank you so much for everything you have done to help me the Last 4 years from emergencies to new equipment!We are so lucky to have you so close!Dj box all the way!!! #doingthethings
18/10/2023
DJbox.ie DJ Shop
Thanks for taking the time to leave us a rating and a review, it is much appreciated!
03/05/2023
Richard L.

Ireland
Purchase Of Pioneer XDJ-XZ
Probobly the best controller ive laid my hands on and a week into owning it ive already made a big differece in my sets with its ease of use and how tight all the features are . I use both Serato and Rekordbok and its brilliant on both . Great Unit for Bedroom djs as well as the well seasoned professional . Massive Thanks to Mark and the Lads at DJ Box for sorting out this unit for me .
02/06/2023
DJbox.ie DJ Shop
Looking awesome! A cracking upgrade! Enjoy and thanks for the review and kind words!
09/11/2022
Michael O.

United Kingdom
I recommend this product
Pioneer xdj-xz
Great. Polite and courteous staff. Knowledgeable about the product. Maintenance and repair service is a welcome support for the future.
06/12/2022
DJbox.ie DJ Shop
Thansk for the kinds comments and the rating and review. We apperciate your support!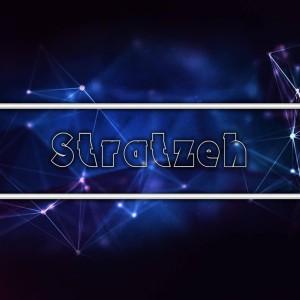 KM
09/10/2022
Karl M.

Ireland
I recommend this product
Incredible!!
HUGE credit to the lads at DJ box for giving me the chance to get my hands on this machine of a unit! Mark knew exactly how much I wanted this, and he came in clutch, as well as providing regular updates on stock ETC. Very Much appreciated <3!
21/10/2022
DJbox.ie DJ Shop
Our absolute pleasureKarl - thanks for the support! Enjoy!
14/05/2022
Steven C.

Ireland
I recommend this product
Unreal piece of pro dj gear
I wanted to have an all in one unit the size of cdjs and a djm with the updated capabilities of cdj300's and this packs a punch! Hands down ones of the best the pioneer have treated us with! Mark and the crew in DJbox were hugely helpful with this too! Especially with there knowledge of the gear and my needs!
17/05/2022
DJbox.ie DJ Shop
Thank you as always for the business and support - much appreciated!